Above set was for a swap. Giraffe is my fave.
Below is
Round Robin
started by me with the cat head, Miss M added the torso and mcgillisj finished it with paw & pipe and background. The set was scanned before she added color to the tie.
We had a little fun the past weekend. :) On another note, I accidentally deleted 3 days of photographs. I was so upset with myself. I'm now trying to recover them with an app or something. Don't ask me about technical terms.
summer of color challenge
is coming! :) I'm so excited. Hope I get to join in. This challenge was the one that inspired me to start making ATCs. They were the
first ones
I ever made during this challenge way back in 2011. And how the
Cotton Candy Girl
was born. :)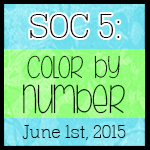 Linking to
Paint Party Friday
.
Self-study classes:
Cotton Candy Girls & Crazy Hair Ladies